Categories:
Other Brands
We've talked a lot about the O Cases lately, but nothing tops the one we're going to review. This Chanel Diamond Chevron O Case from the Cruise 2018 Collection is not only ridiculous gorgeous but its also unique, never-seen-before and limited. When this season is over, you will probably never see this bag again. |
The Design
There is already a diamond-quilted version and there is already a chevron-quilted version of the O Case. But what's more interesting is when we can mix these two components together and create an entire new style..
The lower part is crafted in Chevron Quilting while the top part is made in Diamond Quilting. The Diamond Quilting is purposely designed in smaller pieces to match the overall look. It creates a contemporary feel but you can certainly bet that this handbag will still be trending 10 or 20 years later.
The Interior
The interior is rather simple. Inside you will find one large compartment to store all your basic necessities or evening essentials.
The Prices And Sizes
Chanel Small Diamond Chevron O Case
Size: 7.9' x 10.8' x 0.4' inches
Estimated prices: $1100 USD, $1550 CAD, €1105 euro, £1000 GBP, $1800 SGD, 5560 MYR, $9200 HKD
Chanel Diamond Chevron O Case
Size: 9.4' x 13.8' x 0.6' inches
Estimated Prices: $1300 USD, $1700 CAD, €1210 euro, £1090 GBP, $1970 SGD, 6090 MYR, $10100 HKD
More Images And Colors
comnum(0) tbcount(0) tbcount(191)
Categories:
Other Brands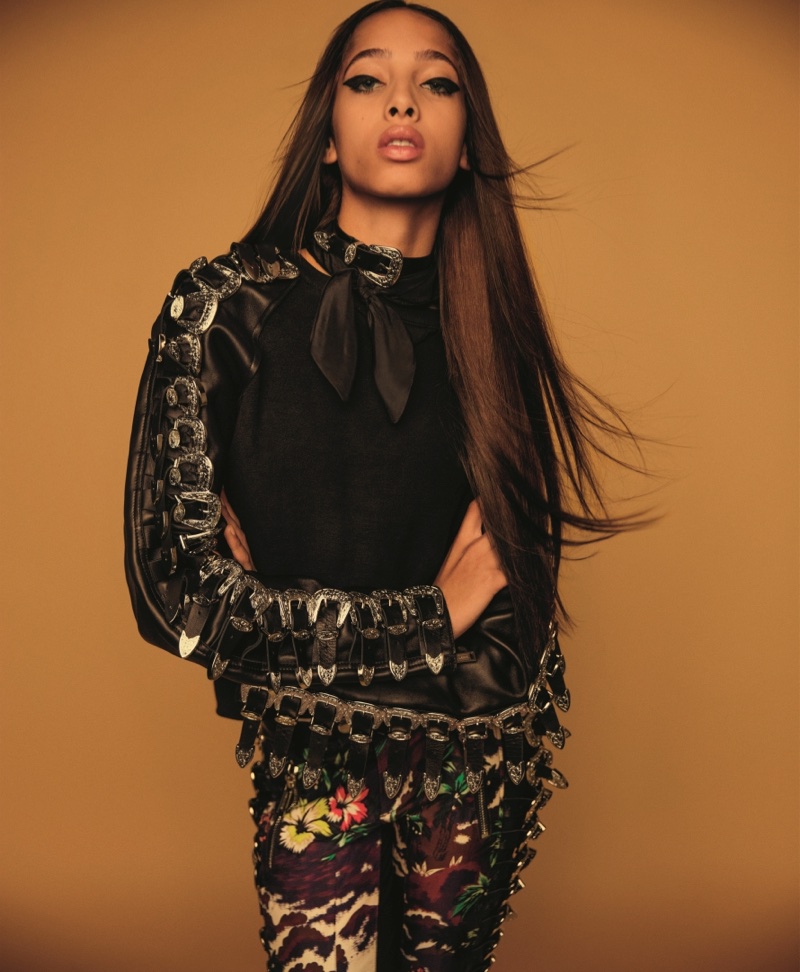 Yasmin Wijnaldum fronts DSquared2's spring-summer 2018 campaign
DSquared2 focuses on the clothes for its spring-summer 2018 campaign. The Milan-based brand taps models Caroline Trentini, Jessica Miller, Yasmin Wijnaldum, Connor Newall and Jose Lucero for the new ads. Photographer duo Inez & Vinoodhcaptures the cast in a series of sleek portraits. The new season focuses on biker details as well as tropical prints. Panos Yiapanis styles the shoot with Duffy on hair and Aaron de Meyon makeup.
Flashback: DSquared2 Heads Backstage for Fall 2017 Campaign
DSQUARED2 SPRING/SUMMER 2018 CAMPAIGN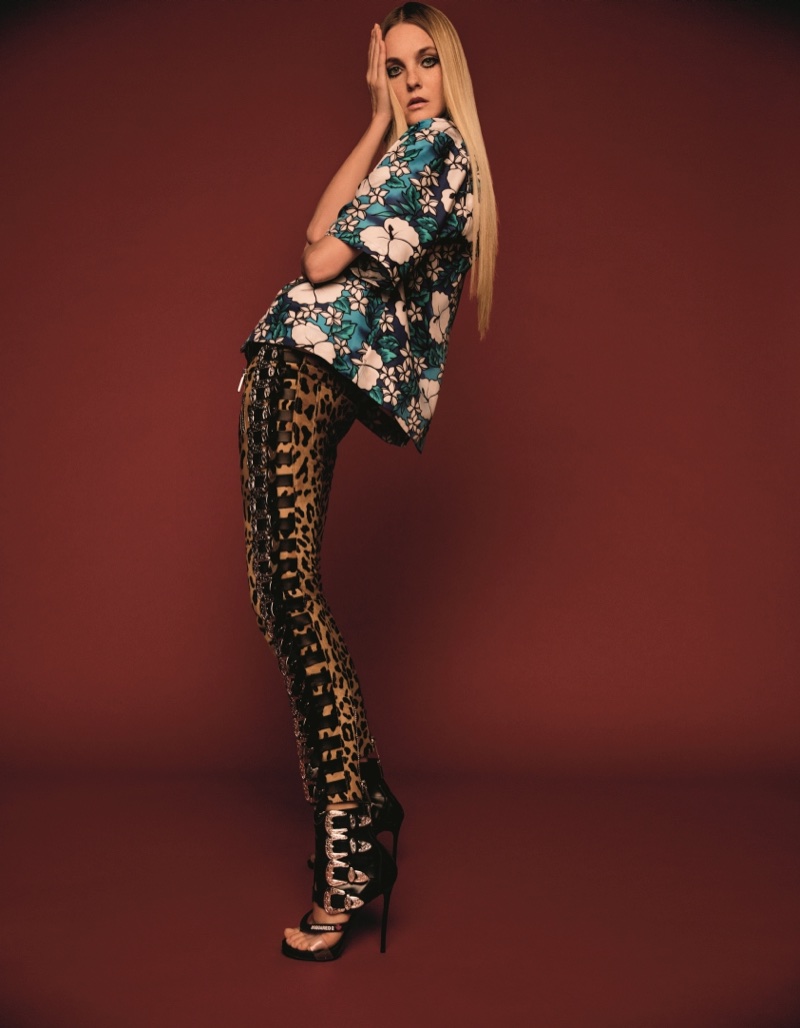 Caroline Trentini stars in DSquared2's spring-summer 2018 campaign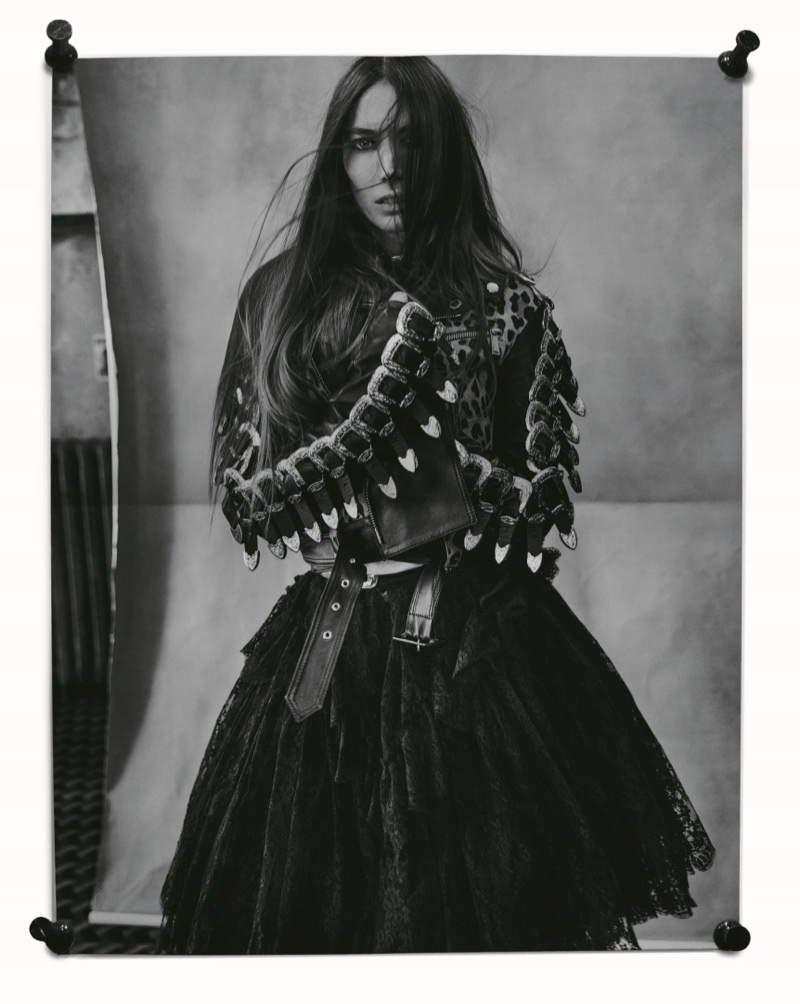 Jessica Miller appears in DSquared2's spring-summer 2018 campaign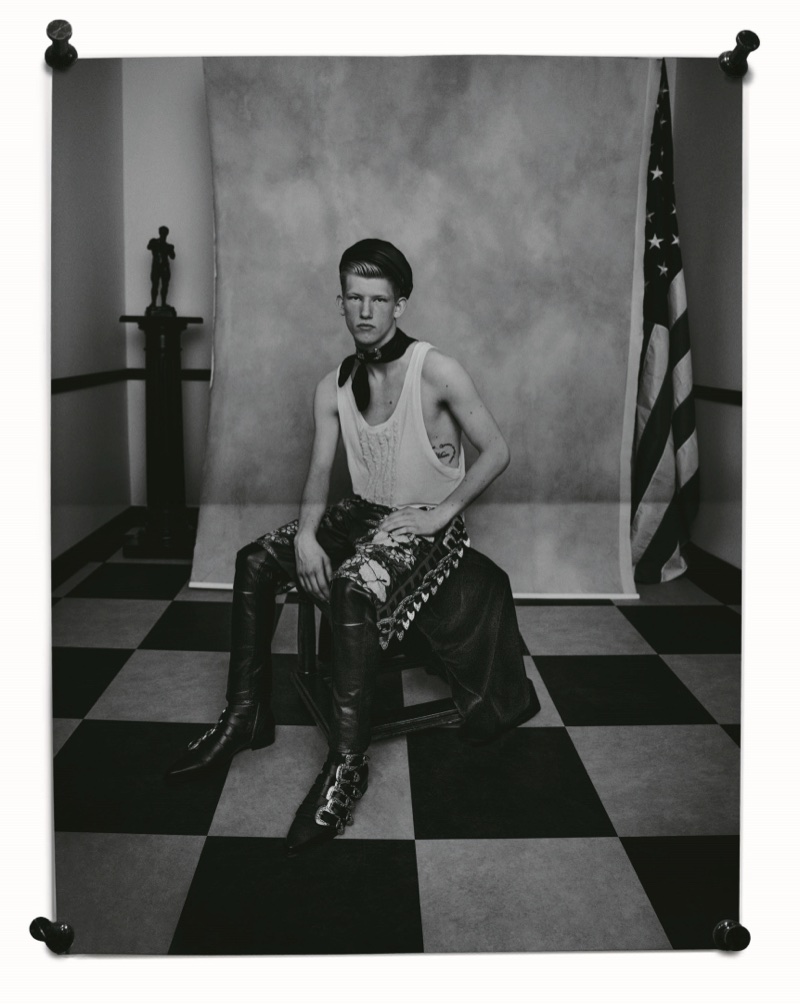 DSquared2 features Connor Newall in spring-summer 2018 campaign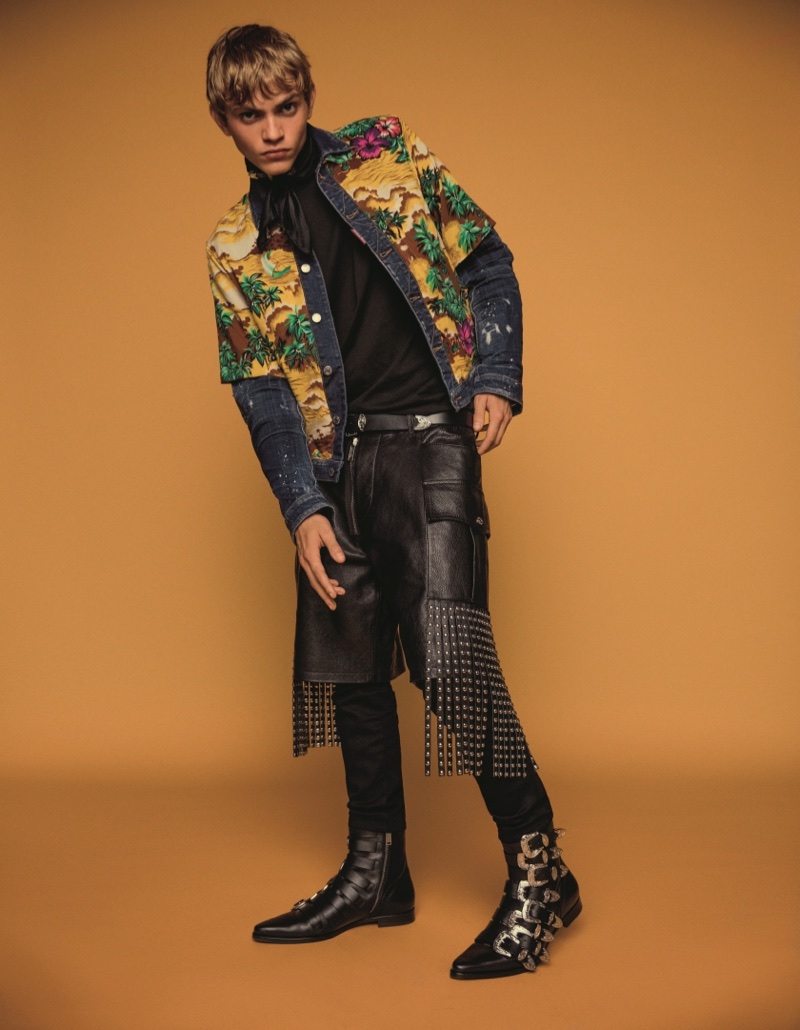 An image from DSquared2's spring 2018 advertising campaign with Jose Lucero
comnum(0) tbcount(0) tbcount(191)
Categories:
Other Brands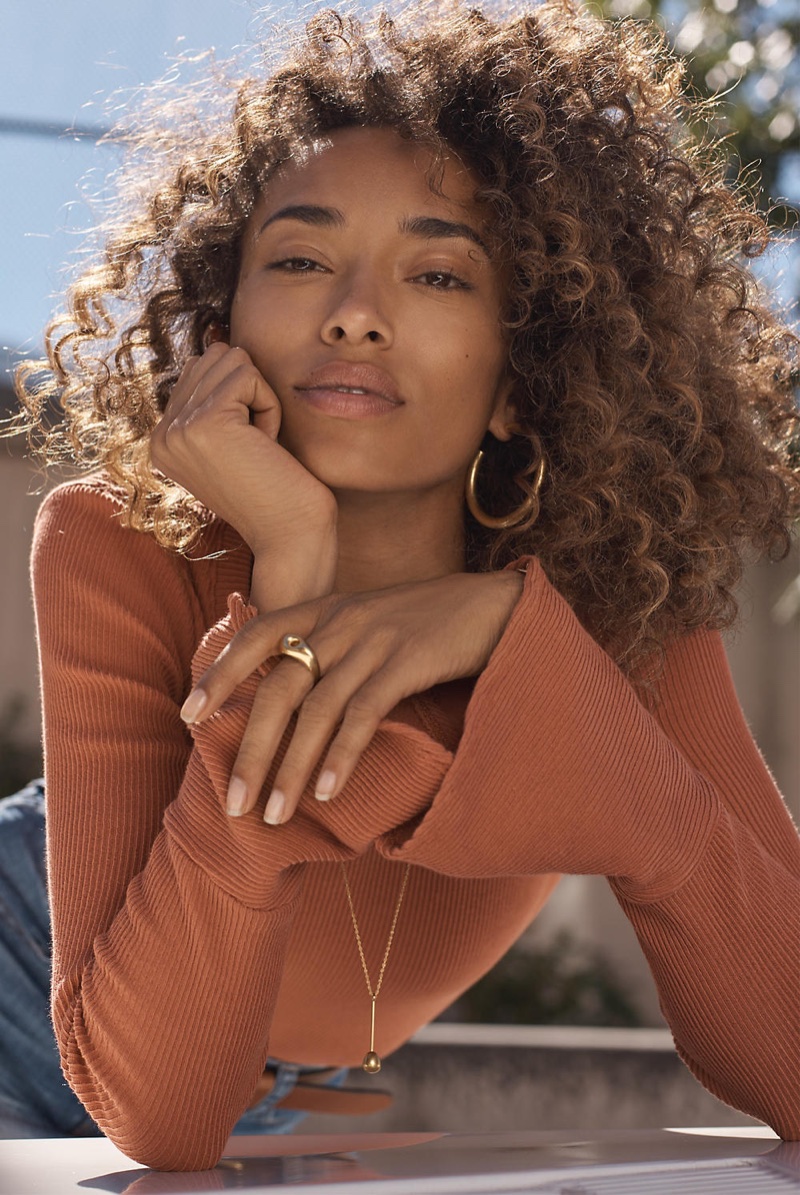 Madewell Ruffle-Cuff Ribbed Top
Get excited for spring with the new arrivals from American fashion brand Madewell. The fashion shoot focuses on denim with a trend guide starring model Anais Mali. From knit tops to denim dresses and lightweight jackets, these pieces are perfect for the transitional season. Paired with handkerchiefs and gold jewelry, Madewell offers chic styles for spring. / Photography by Michael Fine, Makeup by Charlotte Day @ See Management
Related: Casual Effect | 7 Denim Styles From Madewell
MADEWELL SPRING 2018 LOOKBOOK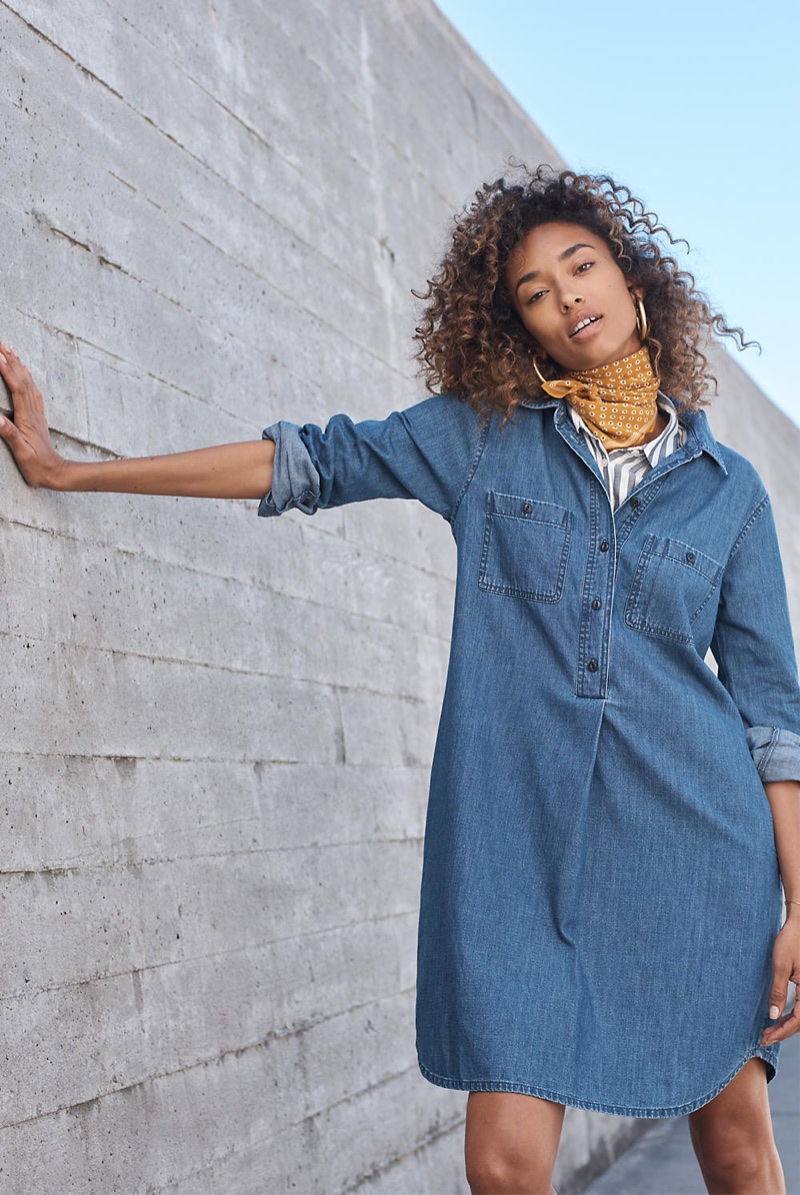 Madewell Denim Popover Shirtdress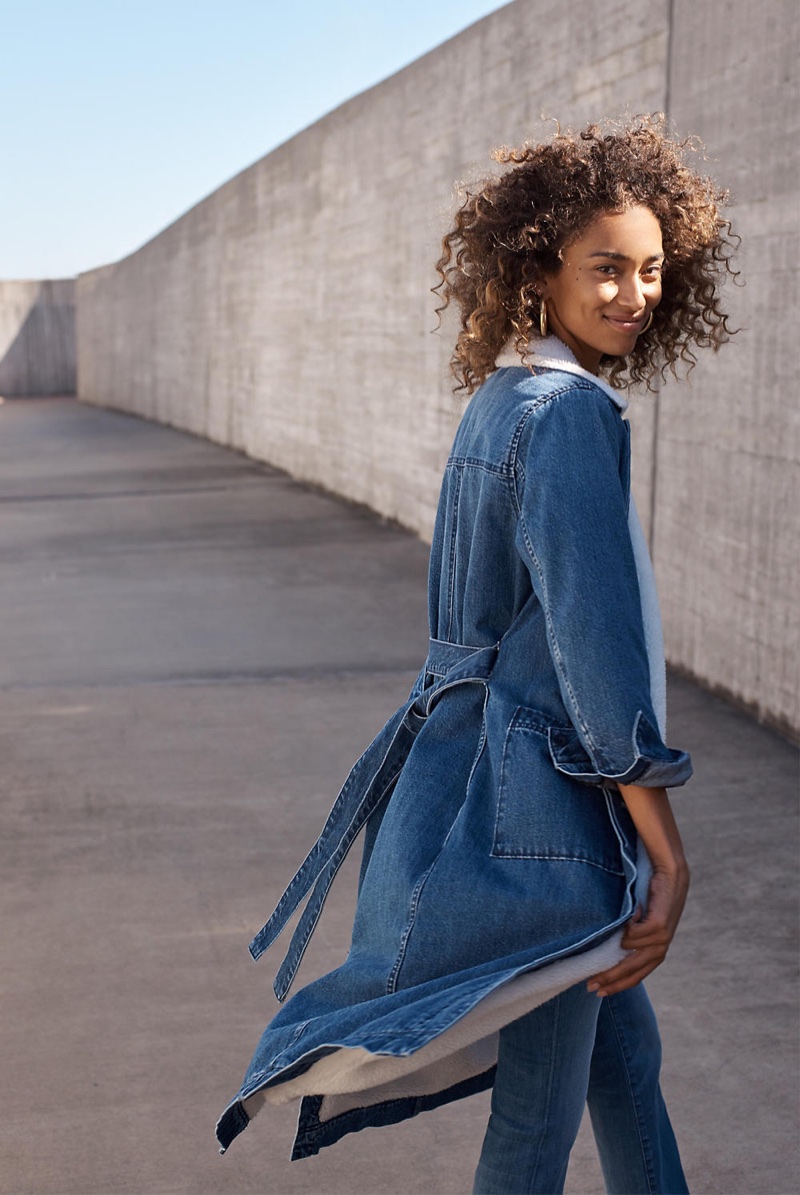 Madewell Denim Duster Coat: Sherpa Edition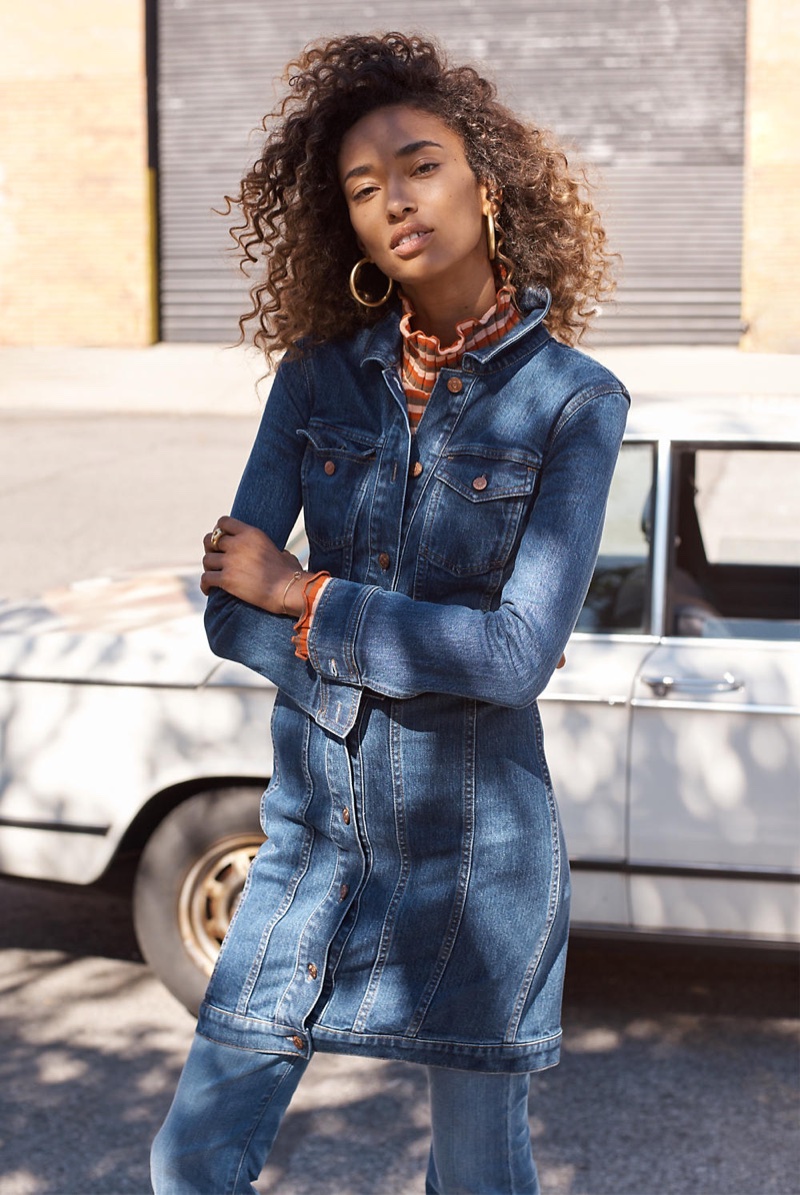 Madewell Denim Seamed Button-Front Dress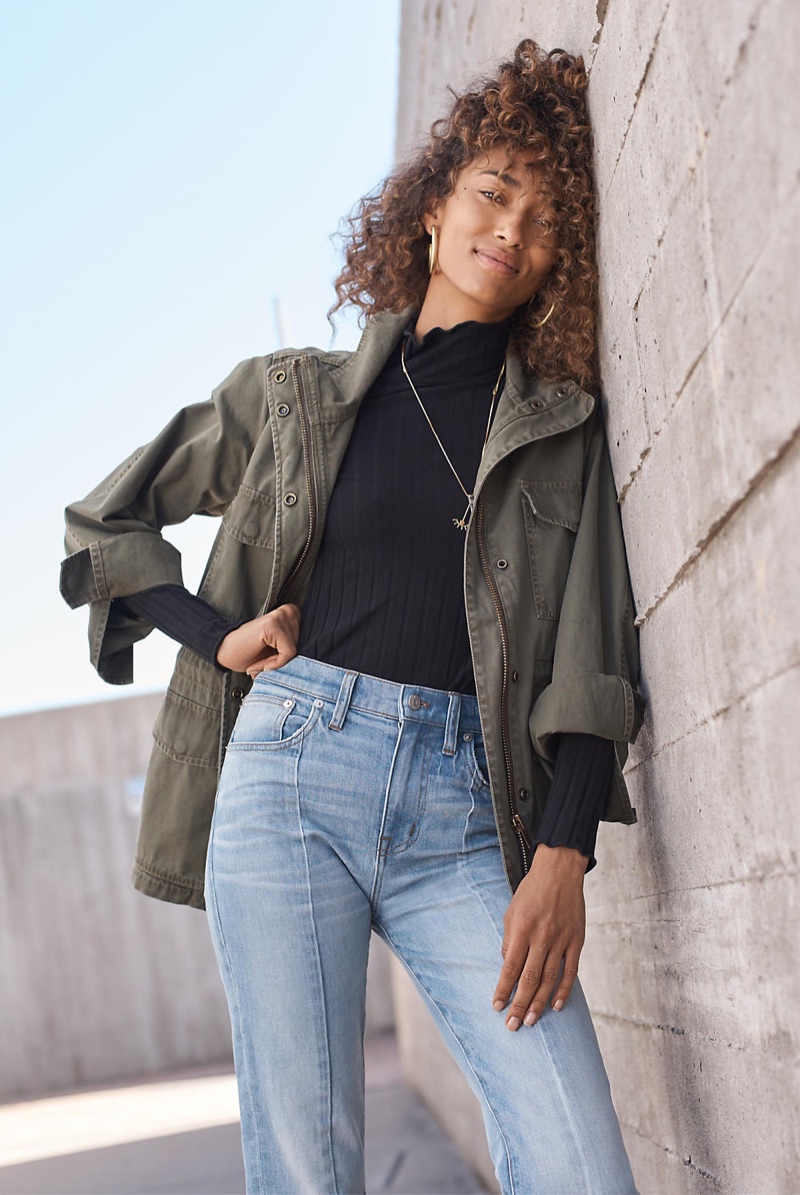 Madewell Surplus Jacket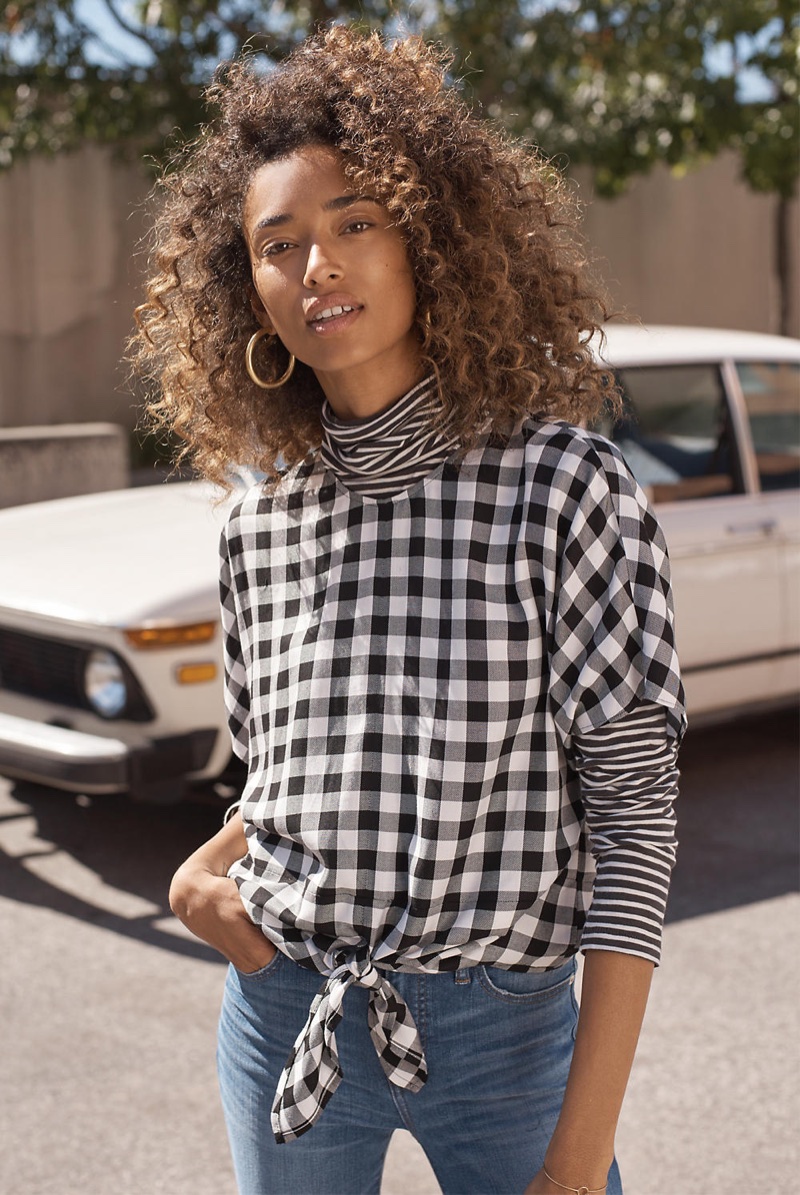 Madewell Button-Back Tie Tee in Buffalo Check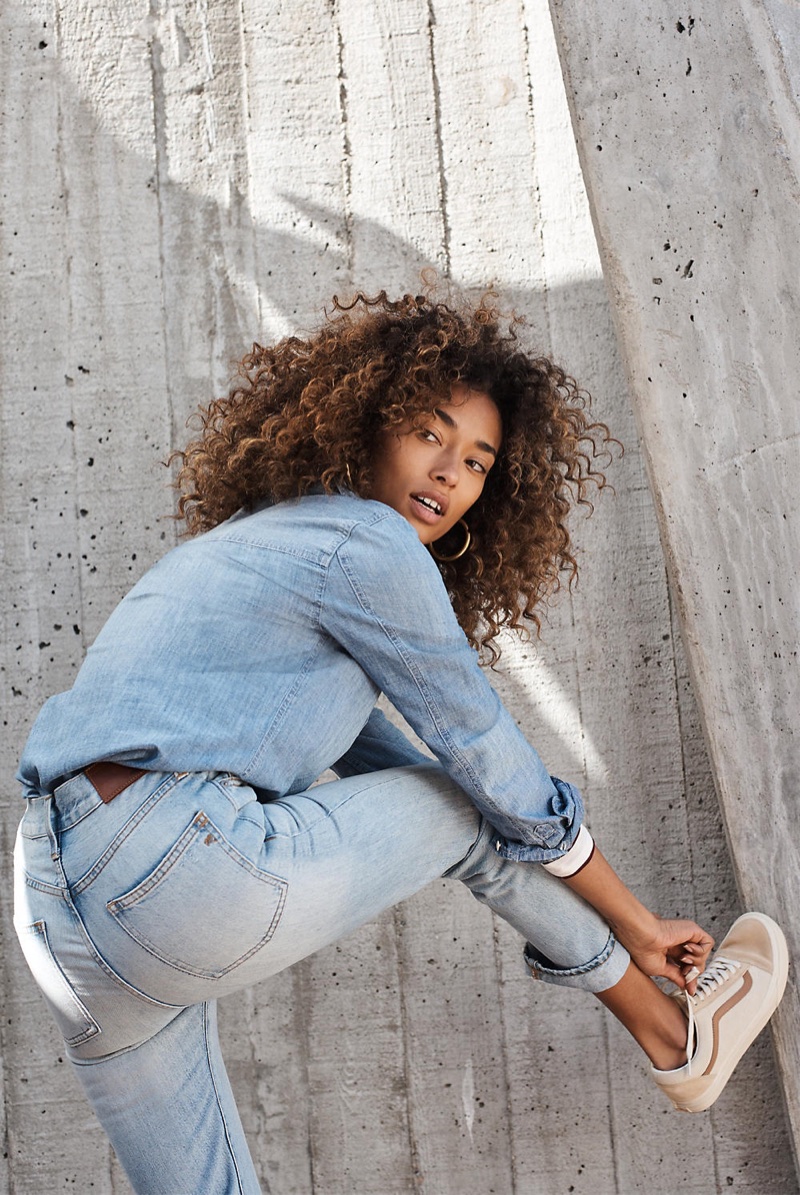 Madewell The Perfect Summer Jean in Fitzgerald Wash
comnum(0) tbcount(0) tbcount(193)
Categories:
Other Brands
The Deauville is growing into a full collection with handbags and accessories. We've just covered the new Deauville Clutch With Chain Bag and now the Deauville O Cases are joining the team for the Cruise 2018 collection. And for those that do not know yet – Deauville handbags are all crafted in Canvas.
The Design
The Chanel O Case does not need any introduction, because it has been around for quite some time now. The Deauville style of the O Cases has the same body, shape and measurement as the original version. The only different is that they're being coated with the Deauville look.
The Deauville O Cases are made in Canvas. In the center it's stitched with the house's signature logo in large size that reads: 'CHANEL, CC and 31 Rue Cambon Paris'. Deauville handbags are usually in multicolor and it's built to help you flaunt.
The Sizes And Prices
Chanel Deauville Small O Case
Style code: A80802
Size: 7.9' x 10.8' x 0.4' inches
Prices: $600 USD, $795 CAD, €520 EUR, £520 GBP, $960 SGD, $5000 HKD, $890 AUD, ¥75600 JPY.
Chanel Deauville Large O Case
Style code: A80117
Size:9.4' x 13.8' x 0.6' inches
Prices: $650 USD, $875 CAD, €570 EUR, £570 GBP, $1040 SGD, $5400 HKD, $960 AUD, ¥82080 JPY.
More Images And Colors
comnum(0) tbcount(0) tbcount(194)
Categories:
Other Brands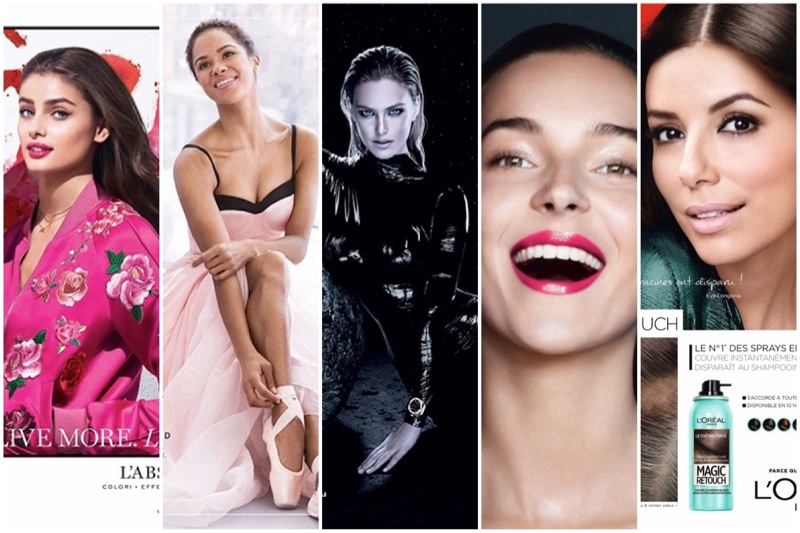 See new beauty campaigns from Lancome, Estee Lauder, Giorgio Armani and more
Say hello to 2018 by taking a look at recent beauty campaigns from the industry's top brands. First up, we view the latest 'Modern Muse' campaign from Estee Lauder. The cosmetics company taps ballerina Misty Copeland for an image of her in a pink gown and matching ballet slippers. Next, Lancomespokesmodel Taylor Hill appears in advertisements for the makeup brand's mascara and lip lines.
Related: Rihanna Wows in Fenty Beauty's Newest Lipstick Shades
Actress Eva Longoria continues her ambassadorship for L'Oreal Paris as she fronts the Magic Retouch hair color campaign. Giorgio Armani taps Italian model Julia Bergshoeff as the face of its 'Ecstasy Shine' lipstick advertisement. And lastly, we get another look at Bar Refaeli for watch brand, Hublot. The Israeli model poses in a black latex bodysuit for the Chen Man lensed image.
RECENT BEAUTY CAMPAIGNS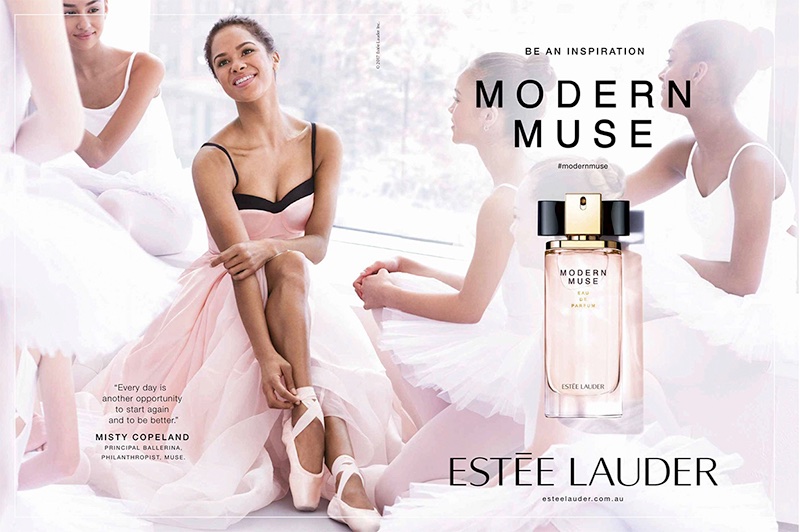 Misty Copeland fronts Estee Lauder 'Modern Muse' advertising campaign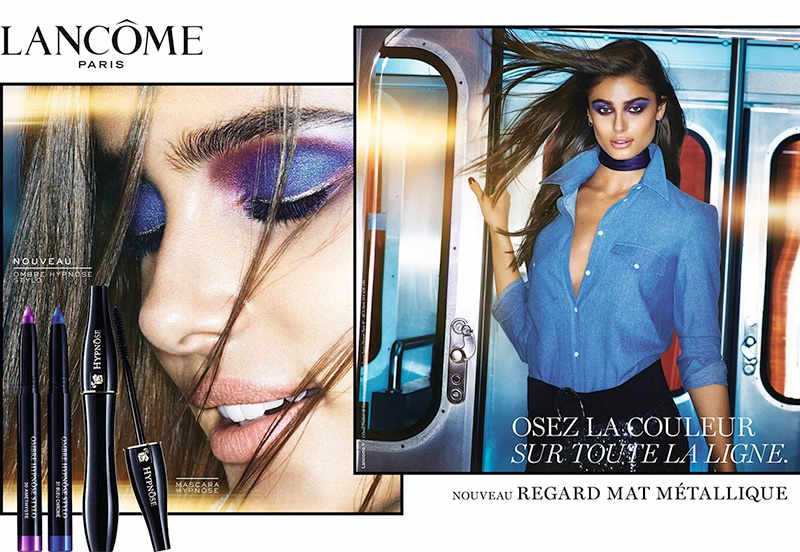 Taylor Hill appears in Lancome mascara campaign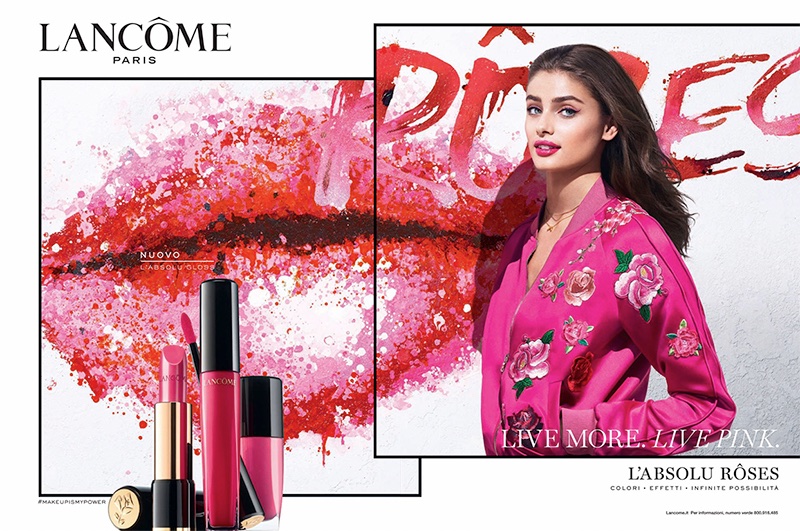 Model Taylor Hill fronts Lancome L'Absolu Roses advertisement
comnum(0) tbcount(0) tbcount(198)
Categories:
Other Brands
Steph Smith heads outdoors for the January 2018 issue of ELLE Canada. Captured by Norman Wong, the 5'10" beauty layers up in dreamy fashions. Stylist Veronique Delisle dresses Steph in colorful looks perfect for a romantic day. The blonde model poses in the designs of Hugo Boss, Dior, Sonia Rykiel and more for the spread.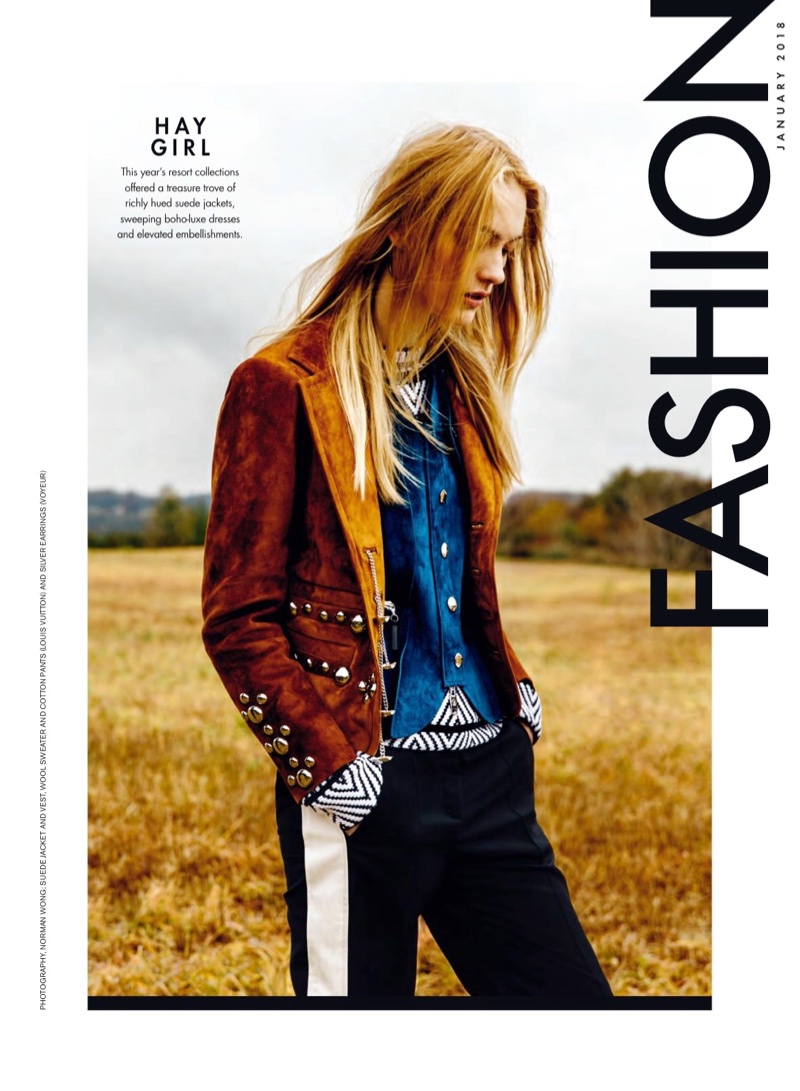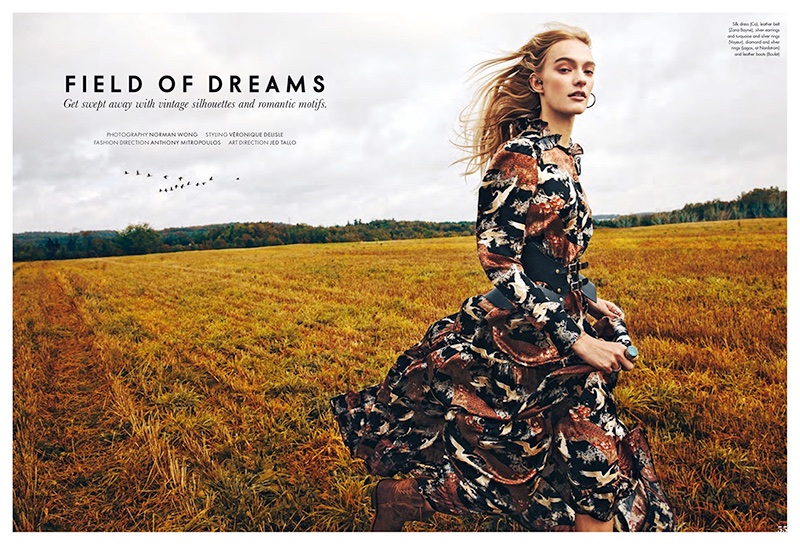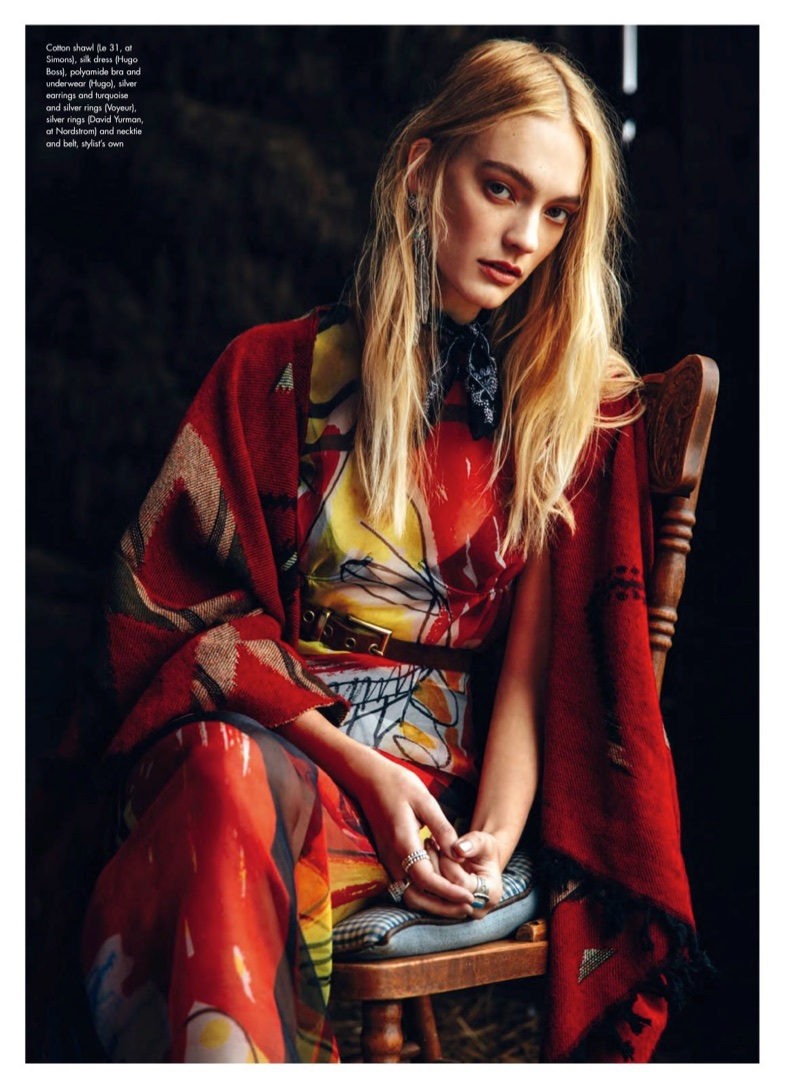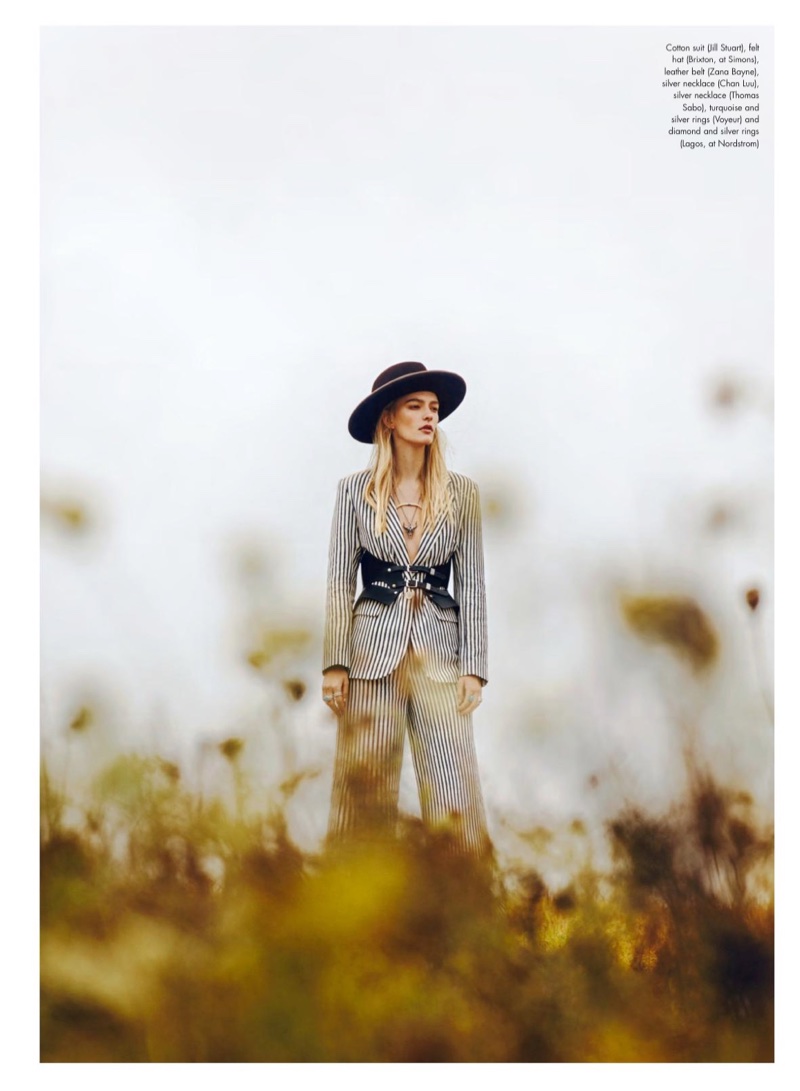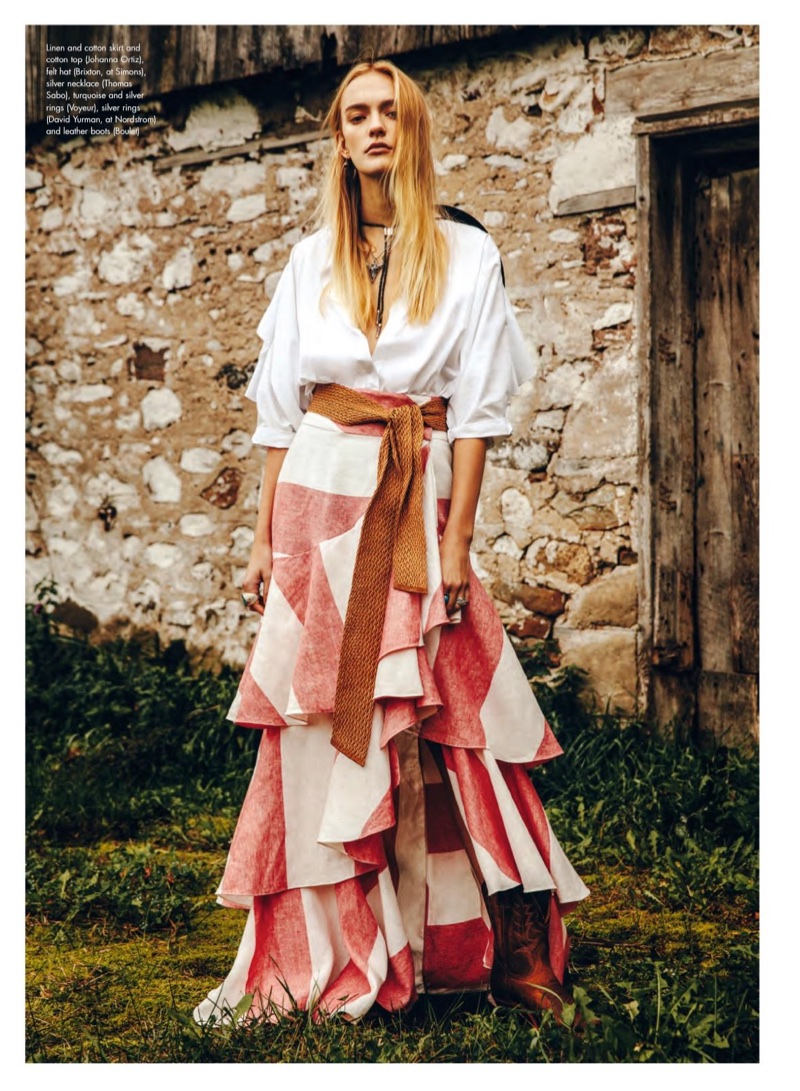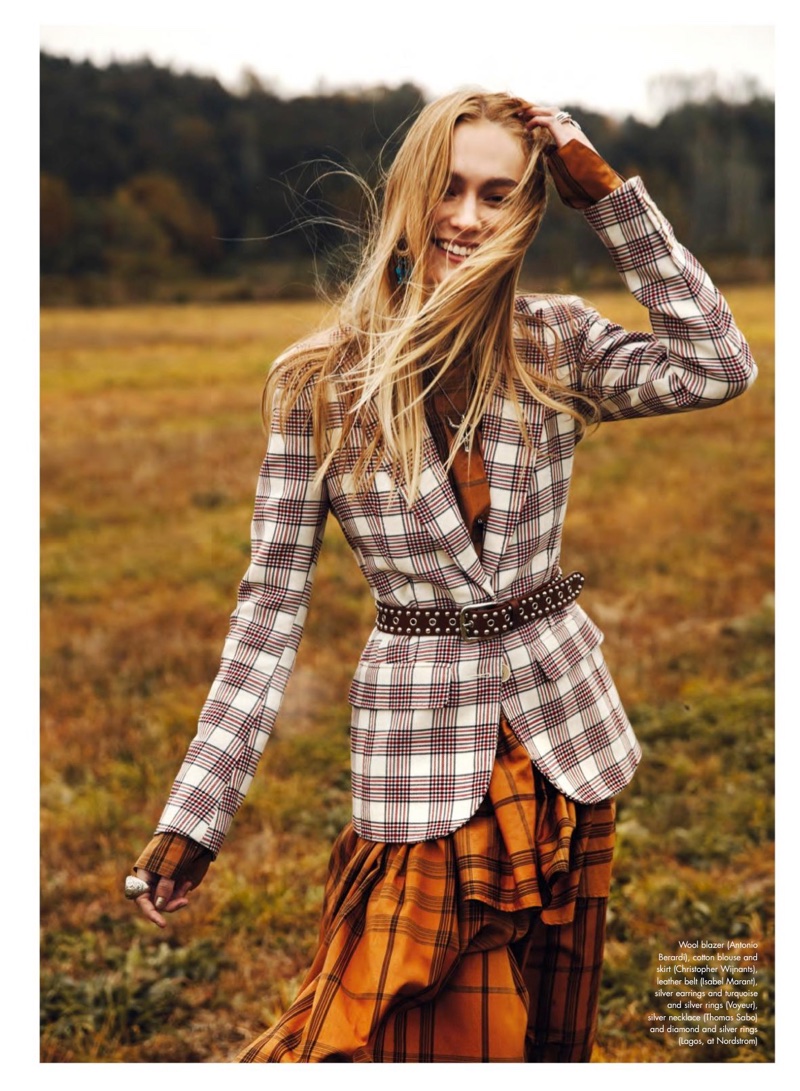 Categories

New Posts

Hot Posts

Tag Cloud